Welcome to our wiki, and thank you for your contributions! There's a lot to do around here, so I hope you'll stay with us and make many more improvements.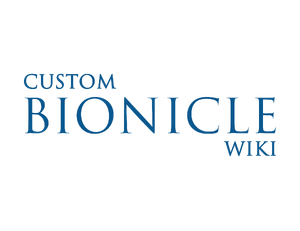 Need help? See the tutorial for general information and tips on getting started. For specific information on this wiki, try asking in the Bohrok Nest or contact an administrator.
Ready to start? Check out the manual of style and layout guide to start. It is also highly recommended to review all the policy pages as well.
Recent changes is a great first stop, because you can see what other people are editing right this minute, and where you can help.

We're really happy to have you here, and look forward to working with you!
Hi Kota,
Thanks for your edits to the Hau and Kiril articles. Unfortunately, I've had to revert the tense changes you made since all Kanohi articles are written in the past tense from the standpoint of post-Reformation Spherus Magna.
All the best,
I see User:Kota9999
If you hover over the arrow next to Edit and click Teleport, a prompt will pop up allowing you to rename the page. "El Capitan was here.
Two days ago, you made an edit on the Su-Matoran page, adding one of your own characters and creating a broken link to it.
You have made several broken links in the past that have been immediately reverted. Since you keep making them, I will explain in detail what a broken link is.
This is a normal link. It is blue: Tahu
This is a broken link. It is red, and is sometimes called a "redlink": Not-Tahu
As you can see, your link, Suaaki, is also a broken link. I gave you 48 hours for you to make a page, which would have fixed the broken link, but you have not done so. 
If you have not made a page, do not create links to it first. Make your page first then create links to it on other pages so we do not have broken links.
I will be removing your Suaaki link. After you create your page, you are welcome to make a link to it on the Su-Matoran page again. 
Community content is available under
CC-BY-SA
unless otherwise noted.