| | |
| --- | --- |
| 3 | This page's content is under construction. It is almost completed and only needs a final revision to be finished. |
This article was written by Vorred. Please do not add to it without the writer's permission.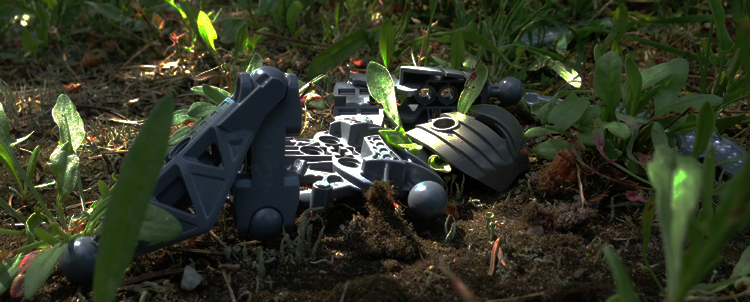 The Remains Alternate Universe is the setting of Vorred's comic series with Uprising, Patriots, Elegy and the story Lost. It features a new island called Balfe Nui, a location beyond the Southern Continent.
Click here to see unused content originally planned to have a place within this alternate reality.
History
While there are no geographical differences with the Core Universe, this alternate reality shows more population in the south of the Matoran Universe.
Apart from the old legends that tell of the heroics of past Toa, the newly discovered island Balfe Nui has a tale of its own:
"In times long passed there were three powerful beings, making the power over life and death a gift to their creations.
It worked - at least for a time. But one day both became corrupted by their hunger for power. The three creators had no choice but to banish them.
Peace was restored. But a legend has been passed down. A legend which foretells their return... with six twisted heroes being their harbingers."
This legend is the base for the events of Uprising and its sequels.
Known Inhabitants
Apart from the characters present in the Core Universe the Remains Alternate Universe features some more that weren't seen before.
Toa
Paladrova
Matoran
Turaga
Makuta
Skakdi
Glatorian
Agori
Others
Deceased Characters
Toa
Paladrova
Matoran
Others
Characters of Unknown Status
Factions
Current Factions
Disbanded Factions
Great Events
Places
Species
Items
Story
Most of the story is represented in comic form. The events are sorted in chronological order in the following list. For a summary of the main events, you may want to look at the Timeline.
Short Story, Opening Chapter
Story, Part I, Uprising
Story, Part II, Patriots
Story, Part III, Elegy
Story Chapters
Story, Upcoming, Artifact
Story, Upcoming, Awakening
Community content is available under
CC-BY-SA
unless otherwise noted.