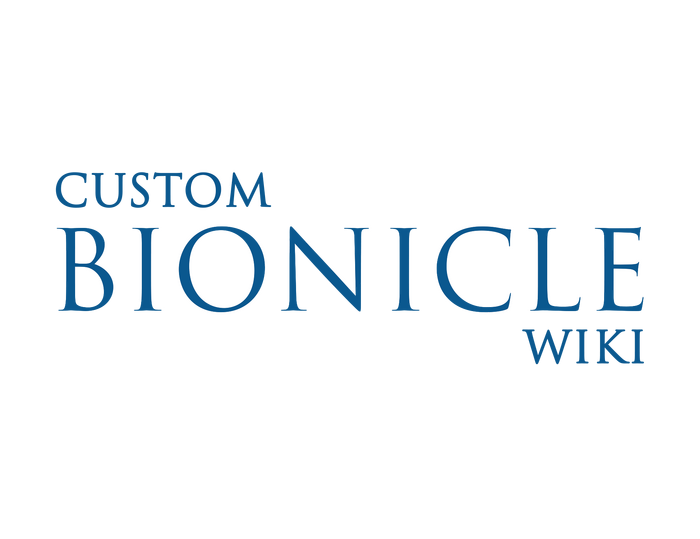 Custom BIONICLE Wiki: The encyclopedia for fanon BIONICLE info that anyone can edit!
We are currently editing over 7,833 articles, and you can help
About | Staff | Policy
Welcome to Custom BIONICLE Wiki!











It was in those days I discovered our destinies are not written in stone. We have to find them for ourselves. I found mine. Now it's time for you to make new legends, for that is the way of the BIONICLE. — Turaga Vakama
The Custom BIONICLE Wiki, or CBW for short, is the single largest BIONICLE wiki in existence. Here, you and other fans of LEGO's BIONICLE line can make up your own MOC (My Own Creation) and display it in its own encyclopedia article! Anyone can put their custom BIONICLE creations and stories on this wiki, as long as it's not inappropriate or copyrighted.
If you're new here, we encourage you to make a free account. If you already have a username, go ahead and make an article with the box below, or edit an already-existing one. Above all else, have fun!
bub was here. remove this when he get 8000 edits
Before making articles, we recommend that all new users read through our Manual of Style, the quintessential guidelines to article layouts on this wiki. The Manual explains the manner in which all articles should be made and how they should be structured. The wiki staff uphold the Manual of Style as the necessary format of all articles, so we advise that in order to prevent your articles from entering our improvement categories, you have a quick read through of the Manual.
Articles for Wikification
As a fan wiki, the Custom BIONICLE Wiki has a number of articles that do not match our layout guides. Help out the wiki now, by updating, improving, categorizing, revising and adapting the articles found in categories such as the Article Stubs, Articles for Wikification or Outdated Template Articles, so they match our Manual of Style. Partake in this project and help bring the articles found in these categories back up to scratch with the community's expectations.
Kivoda: "What are you doing here?"
Skull Contractor: "Building. The preceding being to enter a contract with me has expired. I build for the sake of building."
―Kivoda and the Skull Contractor, Adhesion Contract
Blogs
ToaGonel
•
Twenty years ago this month, LEGO launched a desperate gambit, throwing everything into a toyline t…
Last month, we hosted a poll asking you, the community, what contest you wanted to see next. From t…
See more >